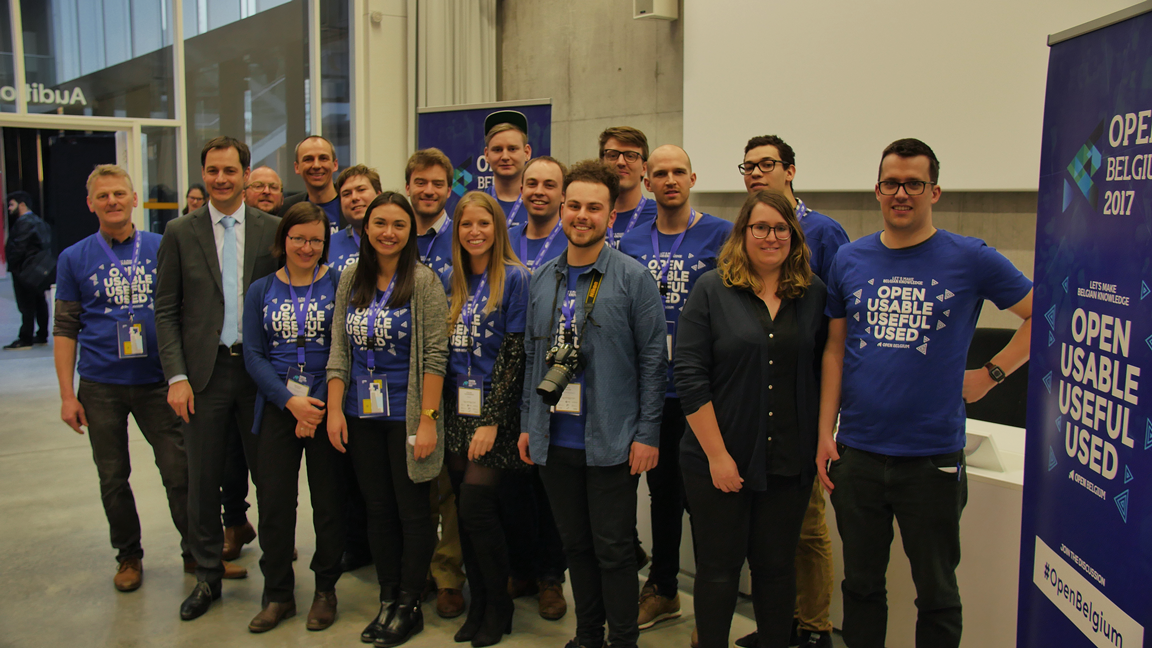 Did you have a nice day at Open Belgium? Then it might be thanks to those guys!
Niels Dewelde
Designer extraordinaire, he made or had input in 100% of the visual elements. Also the cat in the hat at the front desk.
Kevin Fort
Thanks to him, your coat wasn't a burden during the day, yet you still found it when leaving us. He also took notes at the Sylva Room if you didn't go there.
Kwinten Lambrecht
His Social Media expertise made #OpenBelgium trending for 8 hours. Check out his Twitter report here.
Christophe Leroy
Master of the Slides, he seemlessly (ahem) juggled between files and desktops in the Auditorium.
Pieter-Jan Pauwels
Between the registration desk, MCing in the afternoon and all he did at OKBE, there's not enough space for this guy.
Romaine (from Wikimedia)
He worked at the registration desk and showed you the way to wherever you needed to go.
Anastasia Valeeva
She typed like a maniac the entire day so you could find notes for every presentation in the Auditorium.
Liza Van Daele
Did you spend your day at the Auditorium and have no idea what happened at the Aqua Room? She was there to keep you in the loop.
Frank Van Ransbeeck
He set everything up on Friday and was the last to leave on Monday. In between that, he took care of your coats and jackets.
Frederik Vincx
Have you seen his awesome visual summaries? He spent the time to do them as the presentations were going on. How crazy is that?